The Rainforests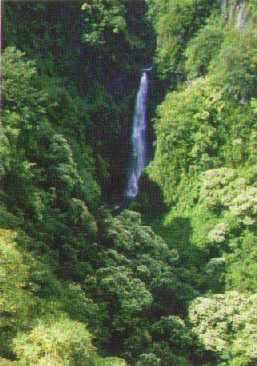 Image supplied by Rainforest Bio
Permission from Mark Howarth
This is the contents page for our Rainforest material. Information has been sourced from many places and copyright is given where appropriate.
Want to help save the forests for £25? Your money will be used to protect an acre of rainforest in one of many regions. Please see the
World Land Trust
for more details.
The White Arrow Foundation
The White Arrow Foundation - The People's Foundation was set up by Ann Walker in direct response to saving the Rainforests.
Unfortunately, Ann had to take the decision to close the White Arrow Foundation as the British Inland Revenue would eventually tax the monies if it is over a certain amount. The money currently in the account, was used to protect at least 20 acres of Rainforest.
Ann Walker passed to Spirit in 2004 and her family will reopen the Foundation as a charity.
Please see Ann & White Arrow's website,
www.annwalker-whitearrow.co.uk
and the White Arrow Spiritualist Church website,
www.whitearrowchurch.com
.
---
Document last updated on Wednesday 01 August 2018

Copyright Save Our Earth © 2001-2019
Copyright of articles, information and news remains that of the owner, and permission must be obtained.

---