Information : Ethical Gift List 2002
Articles, Poems & Information
> Ethical Gift List 2002
Author:
Denise Tansley
MERRY CHRISTMAS and a HAPPY NEW YEAR!
Jingle bells, Jingle bells, yes it's that time of year, well almost. Most of us find that shopping early for Christmas takes away some of the stress of those queues and busy shopping centres, so we thought what a good idea it would be to give you a list of shops and internet sites so you can browse for those pressies, cards and xmas trappings in the comfort of your own home without the stress of the shops, whilst also having a feel good factor knowing that you have supported fair trade, environmentally aware products, animal support groups and charitable organisations. So happy shopping and don't forget to feel great after your purchase, and maybe even treat yourself. Ho! Ho! Ho!
Hemp had received a bad press in the past with its links to cannabis but research has shown that hemp has been used for many hundreds and even thousands of years for a wide variety of uses. With its durable, hardwearing resilience it is also environmentally friendly and contains no added synthetics. Check out these sites for clothes, foods and oils.
http://www.greenmatters.com/gm/shop/ukweb/hemp.html
http://www.barefootyoga.com/hemp
http://minawear.com
http://www.ecozone.co.uk/acatalog
Other selected websites/organisations help many different walks of life.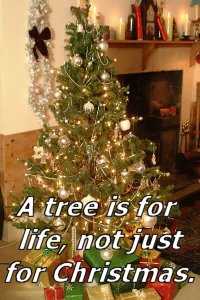 Photo from FreeFoto.com
http://www.nspccshop.co.uk
-
NSPCC
This web site offers Christmas cards, gifts calendars and diaries with profits helping abused and neglected children.
http://www.scfshop.co.uk
-
Save the Children
A children's charity that helps millions of children around the world that have suffered from acts of violence, poverty, war, ill health or discrimination. Their web site offers a free catalogue and products range from Christmas gifts, crackers decoration, cards and accessories.
http://www.rspbshop.co.uk
-
Royal Society for the Protection of Birds and Wildlife
The society owns or manages 150 nature reserves so why not help them out by treating the bird lover in your family or just treat the birds in your garden this Christmas with a bird feeder, a butterfly garden hanger or you could even give that bat in the yard a special warm place this winter with a bat box. Other products a little less exotic are calendars and diaries, cards, clothing and accessories. Tweet, tweet.
http://www.helptheaged.org.uk/acatalog
-
Help the Aged
An informative site for information with many product and gift ideas for the more mature family member other gift ideas on the site are: fragrances, watches and clocks, cards, calendars, mugs and cups.
http://www.fairtradeonline.com
-
Fair Trade Online
A great site offering a wide variety of products ranging from coffee to wines to kitchens and fashions. All the profits go to helping people around the world gain a fair price for the products they make or grow whilst giving them back what is owed instead of the fat cats taking all the profits. Great site.
http://www.alzheimers.org.uk/merchandise/xcard_traditional.html
-
Alzheimer's Dementia Care and Research
This web site is very informative offering advice and it explains the process of Alzheimer's Dementia. Products on offer for Christmas is the usual card and gifts and also clothing.
What about environmentally-friendly websites/organisations?
http://www.asnatureintended.uk.com
-
As Nature Intended
With shops open in Chiswick and East Sheen 'as nature intended' is an ethical food business offering high quality certified organic food. They also have an extensive range of beauty products to treat that special person at Christmas. Other products stocked are: vitamins, bathroom products eco cleaning products, baby products, herbs-spices beers, bread and groceries and more hhmmm... a shop you cannot pass by.
http://www.naturalcollection.com/natcol/default.asp
An environmentally aware web site offering a wide variety of high quality products they also take into account, when advertising products that they meet certain criteria that is mentioned on their, 'about us' section of their web site. Lots of gifts for family and friends or you may even end up treating yourself. Ho Ho Ho.
http://www.ecozone.co.uk
Great gadget site for gifts for all the family and although there is not a lot of information on how they operate the web site speaks for itself, most of the products are eco friendly and help smaller communities around the globe whose products they sell.
http://www.worldlandtrust.org
-
World Land Trust
UK based conservation charity protecting the worlds threatened habitats. Although only offering their new Christmas card they give you a chance to purchase and protect land in the Rainforests. Each acre of land costs £25.00uk pounds and is an ideal Xmas present for those eco worriers in the family.
http://www.whitearrowchurch.com
-
White Arrow Foundation
Why not help Ann Walker and White Arrow Save the Rainforests Ann Walker has been working to buy large areas of Rainforests in conjunction with the Philippine Reef and Rainforest Project. Ann set up The White Arrow Foundation and has over 130 shares in PRRP. An acre of land cost £25, for more information see the link.
Someone's Birthday coming up in December why not treat them to 12 bottles of hand-picked wine designed for individual zodiac signs from Kanuq.com. Kanuq looks for products that represent fair trade and is a carbon neutral business and plant enough trees per year to compensate for emissions they generate. For more info on their organic and veggie wines see:
http://www.kanuq.com/kanuq/site/default.acds?instance_id=125033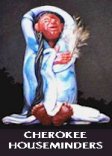 Visit Guthrie Studios
http://www.cowboys.com/native.htm
http://www.nativeshop.org/products.html
http://www.onefeather.com
http://www.guthriestudios.com
-
Native American Sites
Unable to get that unusual gift, by buying from these sites you are actively giving the money to the people not the big companies. These sites offer a wide variety of gifts ranging from Art to posters, T/shirts to music, paper casts to handmade gifts.
http://www.nonprofitmatrix.com
http://www.virtymart.com
http://www.nautical-art-unique-decor-gifts.com/nonprofits.html
https://www.eziba.com/StoreFront/register?AffiliateID=w7osmDzr97M-%2AC62PkonJ839kzDF2qeoKA
http://www.sustainabilitystore.com/
http://searchuk.com/5/27904.asp
http://www.ecomall.com
http://www.organiccottondirectory.net/lists/RetailStores.html
http://www.ecomall.com/biz/hemp.htm
http://www.abundantearth.com
Luxury Gifts
For the truly extravagant why not treat your partner to a trip to the Rainforest in Cairns Australia. We have teamed up with Australia Wild Life Tours to give you a trip of a lifetime. Please see web site and ask for discount,
www.australiawildlifetours.com
mention
www.saveourearth.co.uk
when booking. They can also recommend hotels. Flights to Brisbane with British Airways, Qantas, Cathay Pacific fly to Cairns direct.
Responsible Travel offers trips of a lifetime to worldwide destinations, information is also offered on booking hotels, insurance and car hire. Please see their web site at:
http://www.responsibletravel.com/Trip/Trip100311.htm
---
Document last updated on Wednesday 01 August 2018

Copyright Save Our Earth © 2001-2019
Copyright of articles, information and news remains that of the owner, and permission must be obtained.

---