Campaign Actions
As well as the main campaign on the front page, please sign any of the actions below, whether they are on Save Our Earth or on another website. Your voice counts and politicians and corporate giants will only listen if we make a noise.
Click on the title of the Action to view more details.
Submitted by
Save Our Earth
Started on
07/11/2010
The British Government has signalled their intent to sell 150,000 hectares of woodland looked after by the Forestry Commission in order to reduce the economic deficit. They are perpetrating an environmental crime by selling natural resources while lecturing other countries. We must stop the sell-off and protect our forests from corporations!
Signatures: 6

Result:

On 17th February 2011, the UK Government cancelled the consultation 3 weeks after it was set up. They admitted they had got it wrong and would take a fresh approach to public access and biodiversity within publicly owned woodland. This is great news for the people and shows what we can do when we stand together !



Submitted by
Save Our Earth
Started on
17/08/2008

The recent BBC documentary, Lost Land of the Jaguar, highlighted the issues surrounding the rainforests of Guyana in South America. At the end of the programme, it was stated that the President of Guyana had offered the rainforests to the UK for carbon credits in exchange for financial help - the UK had yet to make a decision.
Please sign this action to put pressure on the UK Government to make a decision.
Signatures: 6
Result:
Thank you to every one who signed this campaign. We have now sent off the letters to the British Prime Minister, the Leader of the Opposition and the Environment Ministers for both parties. We have also copied in the President of Guyana, Bharray Jagdeo. We will keep you informed of their responses.
Response from UK Prime Minister - click to view

Response from UK Leader Of The Opposition - click to view
Submitted by
Save Our Earth
Started on
24/06/2006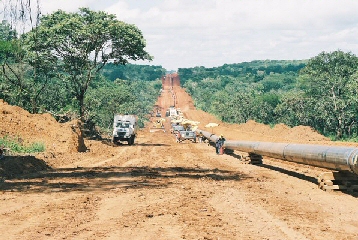 For years, the World Bank has given aid to projects around the Earth, without regard to environmental protection. Despite changing their environmental policy to a 'greener image', we are calling on them to take responsibility for environmental damage caused by projects funded by themselves.
Signatures: 143


Submitted by
Save Our Earth
Started on
16/03/2006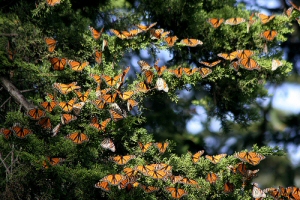 With illegal logging continuing in the Mexican forests, the winter nesting grounds of the Monarch butterfly is under threat. In 2002, over 250 million butterflies died during a cold spell in the Winter - the reason was their nesting grounds had been decimated by illegal logging.
Please sign this action to ask the Mexican president to expand this team to over several hundred to protect the national park and to protect one of Nature's most beautiful of creatures.
Submitted by
Save Our Earth
Started on
17/08/2005
As Indonesia ratified the Kyoto Protocol on 28th June 2004, they are bound by their carbon dioxide emissions and with stored carbon being released as carbon dioxide from every fire, they will be unable to meet their target emission levels. They will have to buy the carbon credits using loans from other countries - Indonesia will plunge further into debt with only their rainforests to sell to the Western nations to reduce their debt...
We are calling on Indonesia, the United Nations and the International community to pledge action to prevent this annual fires from destroying the Indonesian rainforests, and to support Indonesia in their fight against corruption and illegal logging.
Signatures: 6
Result:
This action has now been closed. We have now sent letters to Indonesia, the United Nations, Singapore, Malaysia, and the G8 countries (Canada, France, Germany, Italy, Japan, Russia, United Kingdom and the United States). We will keep you posted on the responses.
Thank you to all of you for signing this action.
Update 24th June 2007
Indonesia has announced that they are pledging to halve the number of forest fires this year - your response to this action has reached the right places! See news article
http://www.saveourearth.co.uk/soe_enews.php?number=2546
for more information.
Submitted by
Save Our Earth
Started on
08/08/2005
As part of our continuing Rainforest campaign, we are writing to World leaders once again.
We are calling for urgent action to save the World's Rainforests from illegal logging, ranching and the soya industry. As each day ends, we are getting closer to the
Point of No Return
where the Rainforest ecosystem will break down, and will release years of stored carbon into the atmosphere, accelerating Global Warming beyond limits that life can endure on Earth.
Signatures: 12

Result:

This action has now been closed.

Update February 2007

We sent out letters to all World Leaders - this time we sent them to their home countries.

Update August 2007

We have received a number of replies and while none of those were from the G8 nations, we have seen a multitude of actions by nations wanting to protect the World's rainforests. Our actions will continue until they are protected.

Thank you to all of you for signing this action.


Supported Actions From Other Environmental Groups

Submitted by Jamie Silberberger (Save Americas Forests)
Started on 19/07/2005

Save America's Forests is working to protect Yasuni National Park in Ecuador, the most biodiverse forest in the world, from a wave of new oil development projects. We have just put online a new, informative website, the Yasuni Rainforest Campaign.

The website has a new Yasuni online slide show with satellite imagery illustrating the oil projects, and new biodiversity maps showing Yasuni to be the world's leader in biodiversity. There are also four recent scientist letters opposing destructive oil roads in Yasuni, including Save America's Forests own letter cosigned by Jane Goodall, E.O. Wilson, and other world famous scientists as well the Smithsonian, Center for Tropical Biodiversity and Scientists concerned for Yasuni.





Submitted by
Ciaran Hughes
Started on
19/07/2005

Ireland's forests are practically depleted. There are none of her virgin forests left. Only 9% of Ireland is under forest, and over 94% of that is foreign exotic plantations. Only 6% of our forests even contain native trees. This is largely due to the state who have exacerbated the destruction over the course of 200 years.
Submitted by
Save The Styx Valley
Started on
19/07/2005

Richard Denver and Vanessa Tyrer visited the Styx Valley in Tasmania, and they were devastated by what they saw. They saw their government was allowing precious old growth forests to be turned into piles of woodchip, instead of being preserved for future generations.
---
Document last updated on Tuesday 30 August 2011

Copyright Save Our Earth © 2001-2018
Copyright of articles, information and news remains that of the owner, and permission must be obtained.

---